2 Wheel Hand Truck Dolly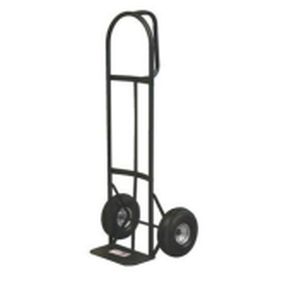 2-Wheel Dolly Hand Truck
light to medium duty
(# 28-110-00)

Safety Protection: Footwear recommended.
Operation Instruction: Secure item to Dolly. Lift item and move as necessary while balancing the weight.
Additional Parts/Information: N/A

The two-wheel hand truck dolly features a strong durable frame with a D-handle allowing use for a free hand and convenient operation. The strong pneumatic tires cushion load over rough terrain, allowing transportation in tough conditions. Whether you're pulling water heaters through the grass or transporting dryers through the mud, any job is made easy with the two-wheel hand truck dolly.
U/M

/ DA

Price

$12.00

Part Number

FA28-110

Quantity Available

.