Air Compressor 2hp 5.2 Gal Elect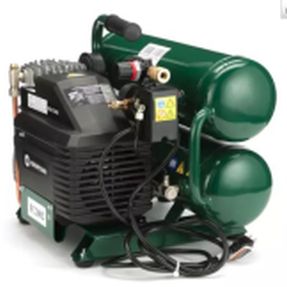 (# 17-111-05)

Engine Type: Electric with Oil
Safety Protection: Safety Glasses, Ear Protection.
Operation Instruction: Check oil. Plug unit into wall, attach hose(s) to unit. Put air compressor adaptor into other end of hose. Check PSI before use to appropriate pressure.
Additional Parts/Information: Max Psi 90. Has two hose attachments: Air Hose 1/4" x 50 Proz Hose and Air Hose 3/8" x 100' Proz Hose.
U/M

/ DA

Price

$36.00

Part Number

FA17-111

UPC

FA17-111-04

Quantity Available

.