Aluminum Staging Plank 14" X 24'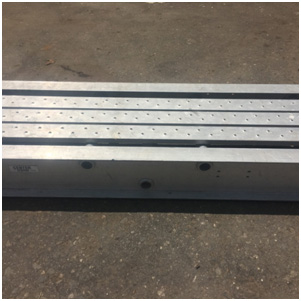 14" x 24' Aluminum Staging Plank (# 26-105-05)

Safety Protection: N/A.
Operation Instruction: Place Aluminum Stage Plank on top of two ladders fit with ladder jacks.
Additional Parts/Information: Ladders and Ladder Jacks needed to operate unit.
U/M

/ DA

Price

$24.00

Part Number

FA26-105

Quantity Available

.