Appliance Dolly 1,000lb Capacity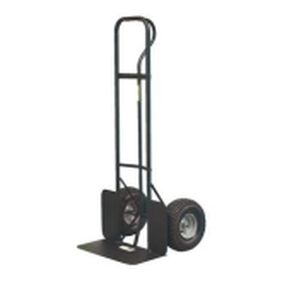 2-Wheel Appliance Dolly Hand Truck
(# 28-112-00)

Safety Protection: Footwear recommended.
Operation Instruction: Secure item to Dolly. Adjust ratchet straps around object until tight. Lift item and move as necessary while balancing the weight.
Additional Parts/Information: N/A

This two-wheel dolly hand truck can make moving or replacing home appliances easier. The hand truck can hold up to 1,000 lbs., and comes with ratchet straps to safely strap in the object. It's sturdy metal frame is great for balancing the weight, ensuring safety for any job.