Compactor - Medium Duty Rental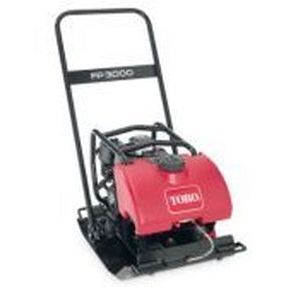 TORO MEDIUM DUTY FOWARD PLATE COMPACTOR
(# 36-111-22)


PLATE SIZE 20" x 24"

Force 3000 lbs

Maximum Productivity 10,000 square-feet/hr

Speeds Up to 100 ft/min

Weight 205 lbs
Operator's Manual

Combining maximum power and productivity, the Toro FP-4000 Medium-Duty Forward Plate compacts mixed soil, granular, or asphalt. The compactor comes with a patented sprinkler system dispenses a sheet of water to prevent asphalt from sticking and reduces dust on dirt applications. The heavy-duty dual stage shock mounts isolate the vibration to the engine and components, helping to prevent component wear and reducing operator stress and fatigue.
U/M

/ DA

Price

$90.00

Part Number

FA36-111

Quantity Available

.