Drywall Sander / Vacuum Combo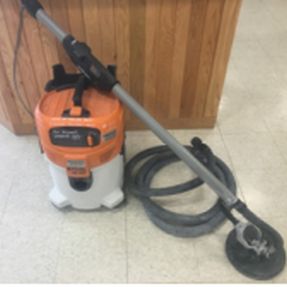 Drywall Sander / Vacuum Combo
(# 30-125-01)

Engine Type: Electric
Safety Protection: Safety Glasses, face mask.
Operation Instruction: Plug hose into unit. Ensure bag is empty. Plug unit into wall outlet. Place sanding pad on sander. Turn the unit on. Vacuum as desired.
Additional Parts/Information: Sanding pads sold separately. Make sure bag is inside unit when rented out.

For all DIY and construction projects, consider the drywall sander/vacuum combo. Users have the ability to sand drywall with little to no dust. Ensures clean and efficient jobs. The easy clamp system makes for quick loading.
U/M

/ DA

Price

$64.00

Part Number

FA30-125

Quantity Available

.