Generator 2000 Watt Super Quiet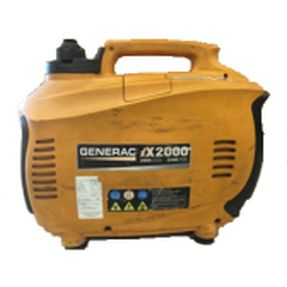 Generac iX2000
(# 22-103-05)

The Generac iX2000 converts the raw power of a durable, reliable generator through a special electronic microprocessor in order to create clean power for sensitive electronic devices such as laptops, cell phones, and televisions. This generator uses 2200 watts of power to start and 2000 watts to run. Best of all, the Generac iX2000 is quiet, due to the its FlexPower 0 - which conserves fuel and reduces noise by optimizing engine speed. This makes it the ideal generator for powering camps because of its reduced sound levels.
Engine Type: 4-Stroke
Fuel Type: Gasoline
Safety Protection: N/A
Operation Instruction: Fill unit with gas. Start unit. Plug in as desired.
Additional Parts/Information: Do not place unit in or around water.
U/M

/ DA

Price

$50.00

Part Number

FA22-103

Quantity Available

.