Generator 6500w Electric Start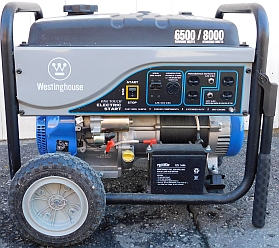 (# 22-108-01)

Engine Type: 4-Stroke
Fuel Type: Gasoline
Safety Protection: N/A
Operation Instruction: Fill unit with gas. Ensure switch is in the on position. Start unit. Plug in as desired.
Additional Parts/Information: Do not place unit in or around water.
U/M

/ DA

Price

$65.00

Part Number

FA22-108

Quantity Available

.