Two 40lb Bag Gas Cement Mixer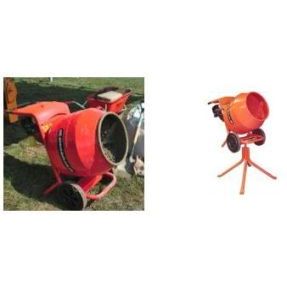 BELLE Portable Gas Cement Mixer
(# 37-321-01 and 37-321-02)


CAPACITY: 80 lbs (2 cu ft/two 40lb bags)

The polyethylene drum is incredibly durable and the tough steel frame ensures durability for any type of job. Compared to the electric mixers, it may be a little more expensive, but you will have a reliable power source at your disposal.

UNITS MUST BE CLEANED BEFORE BEING RETURNED OR ADDITIONAL CLEANING FEES WILL APPLY.
U/M

/ DA

Price

$55.00

Part Number

FA37-321

Quantity Available