Wallpaper Perforating Tool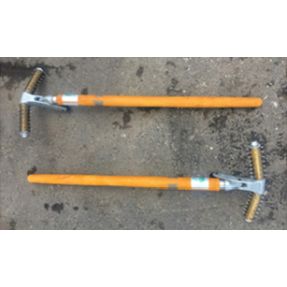 Wallpaper Perforating Tool
(# 30-310-00)

Safety Protection: N/A.
Operation Instruction: Apply pressure on handle to allow spikes to perforate the wallpaper.
Additional Parts/Information: N/A

The wallpaper perforating tool has an angled V-head and steel tube with a soft rubber grip for durability and comfort. The two chrome-plated spiked spiral rollers can easily perforate the wallpaper without damaging wall surfaces for effortless removal.
U/M

/ DA

Price

$5.00

Part Number

FA30-310

Quantity Available

.