Wallpaper Steamer - Titan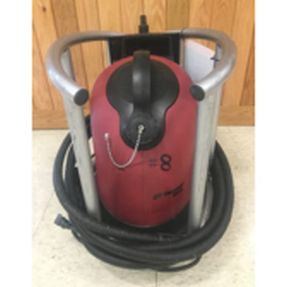 Wallpaper Steamer
(# 30-305-08 and 30-305-09)

Engine Type: Electric
Safety Protection: Rubber Gloves Optional.
Operation Instruction: Fill unit with water. Plug in unit to power outlet. Turn on unit and wait for steam to come out hose. Steam wallpaper as necessary.
Additional Parts/Information: Be careful; water is hot.

This Titan wallpaper steamer covers everything from small areas between trim and doors to large wall length areas. Comes with the plastic steam hose and fittings. The large and small plates make the tool perfect for removing wallpaper.
U/M

/ DA

Price

$33.00

Part Number

FA30-305

Quantity Available

.